Criminal Background Check Service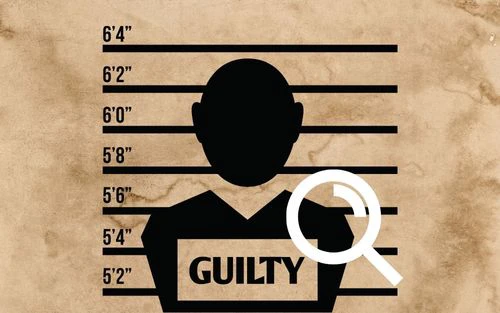 Getting involved with a felon or convict is never good for any company's reputation. It puts the company under supervision from authorities and hampers trust among clients. A detailed background check on a potential employee helps build a team that you can trust to get the job done in the proper way. Thankfully, there is a reliable criminal background check service for employers to avoid such occurrences.

Background Partners is one of the best companies to identify a person's criminal background to make an appropriate informed decision to hire someone. We are located in La Mesa, California, however, we provide our services throughout the USA. We collaborate with businesses in a range of industries, including banking and insurance, IT firms, travel agencies, healthcare, NGOs, and INGOs. We DO NOT ignore startups and small businesses.

We specialize in digging through a person's criminal records from arrest records to unpaid tickets to even sexual offenses. We understand that not every past criminal will continue to commit crimes, however, it is safe to know their backgrounds. As one of the best pre-employment screening agencies in the country, we take great pride in our work. Our primary goal is forever to minimize risk and build a safe workplace for you.

Benefits of Criminal Background Check with Background Partners
Secure Workspace
Hiring reliable employees who have clean records and come from appropriate background ensures a secure feeling among team members. Such feeling of security enables them to perform at their top level and drives the company forward.
Compliance Maintaining
It is important to meet basic compliance requirements in the USA for various types of jobs. One of the most common one is criminal background check. Getting it done is certainly a step-ahead for your company.
What you get with Criminal Background Search?
Nationwide Criminal Database Search
We go through national database to identify backgrounds of the candidate whether they have committed any crimes or not.
Statewide Criminal Search
Going beyond the National and Federal records, we also check state court records to find any dust the candidate may be hiding from you.
Continuous Arrest/Criminal Record Monitoring
W a person commits crimes again and again, they are not likely to stop. We not only dig up data but also analyze them so you have all the input you need.
Federal District Criminal Search
We go deep into federal records of desired states as well to make sure nothing gets past us and you get thorough information on the candidate.
Do you think we will stop after checking with the state courts? No, we don't. We dig up information from county courts as well and identify any records about the individual. We go beyond the conventional searches for you.
National Sex Offender Registry Search
Sexual Crimes or Offenses should not be taken lightly. Even if someone has served their time, they should be kept under surveillance and dealt appropriately. Employers should be careful before hiring someone with such a record.
"Background Partners stopped someone with violent crime history to be introduced into my office environment."
Alyssa G.
"I didn't even know background screening could be THAT fast!"
FAQs