Pre-Employment Drug Screening Company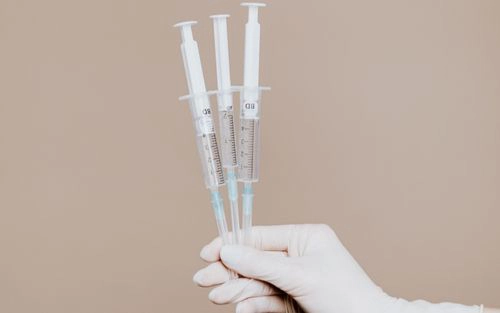 Hiring a drug user can hurt your business and leave a lasting bad mark on your brand. You risk the safety of your employees and their loyalty to the company.
How to avoid such candidates?

Answer:
Subscribing to an employee drug screening company can be helpful for you to filter out such candidates. Adding a drug test to your hiring process will filter out such candidates and allow you to select from a list of effective candidates.
An expert employee background check company can be useful to setup a employment drug screening process into your hiring process to hire effective personnel to help you achieve your goals with minimal road blocks.
A standard 5 panel drug test detects the presence of all the 5 basic substances in a pre-employment drug testing: Marijuana, Cocaine, Opiates, Phencyclidine, and Amphetamines.
A standard 9 panel drug test is similar to a standard 5 panel drug test but can detect up to 9 substances:
Marijuana, Cocaine, Opiates, Phencyclidine, Amphetamines,
Barbiturates,
Benzodiazepines,
Methadone, and
Propoxyphene.
7 Panel Drug Testing
It is an extension of the 5 panel drug testing. A standard 7 panel drug test checks for Barbiturates and Benzodiazepines in addition to the standard substances checked in a 5 panel drug test.
A standard 10 panel drug test is an upgrade to the 9 Panel Drug test with one additional substance it can test. Usually, a standard 10 panel drug test adds Propoxyphene test into a standard 9 panel drug test.
Basically, the standard drug tests are done in 5, 8, 9 or 10 panels, however, the drug tests can be customized based on an employer's needs. For example, a 5 panel drug test can be customized to test for Methadone if customized to test for it as opposed to a standard 5 panel test which detects Marijuana, Cocaine, Opiates, Phencyclidine, and Amphetamines.

Commonly tested drug substances that can be detected when conducting drug tests through us are as follows:
Marijuana
Cocaine
Opiates
Phencyclidine
Amphetamines
Methamphetamines

Barbiturates



Benzodiazepines


Steroids

Methadone

Quaaludes

Propoxyphene and many more

Why perform Pre-Employment Drug Test?
Safe Workplace


Protecting your current employees from the impacts of working with a drug-addicted person is vital to maintain an effective workplace. Conducting employment drug tests and follow-up checks help create such a secure workplace.

Increases Employee Productivity
Employees when less distracted work more effectively and help each other solve any obstacles along the way.

Compliance with Laws

Most states in the US have laws and regulations for pre-employment drug testing. Although, laws differ from state to state, it is good to stay updated and complied to them. Employers in California can refer this

blog about drug testing laws in California

.
Why Background Partners for Background Screening and Drug Testing?
Background Partners is known employee screening company which provides quality employment drug screening services. We are based in California and are one of California's best employment drug testing company. We are a reliable company for any employee screening tests such as identity verification, documents verification and many more.
Background Partner company works with a diverse range of clients. We don't discriminate against smaller businesses and start-ups. Many of these companies are key drivers of innovation and economic growth.
Methods of Drug Testing
Urine Test
In urine drug test, the candidate is requested to submit a urine sample either from home or at the test site.
In hair drug test, a sample of hair follicle is used extracted to test the presence of drug substances.
In swab oral test, sample is taken by a medical personnel by swiping the inner part of your cheek with a Q-tip.
In blood drug test, blood sample is collected by a medical professional which is used for testing of drug substances.
Frequently Asked Questions
Our Happy Clients
Kelsey E.
"A candidate told me this was the easiest background screening process they had ever been a part of and I knew I made the right decision with Background Partners."
Kaylen D.

"I put in a Criminal Records Search first thing in the morning and had results before I went to lunch!"